48 County Road 34 Lutsen, MN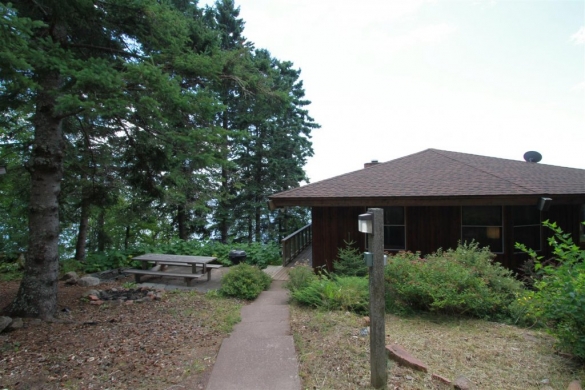 It's simply unusual to find over 5 acres and nearly 400′ of Lake Superior Shoreline in the Lutsen area. Well, here it is. This property is accompanied by a three bedroom lake home that was built for the ages. The lake home is timeless with respect to design and architecture. Three bedrooms, one bath with a Great Room and wood fireplace. Recent updates to kitchen and bathroom. Sincerely, likely some of the best views on the entire north shore with moderate stair access to ledge rock shoreline. Property is currently in the process of an Administration Sub-Division and what is shown on the attached map is two additional parcels with Lake Superior Shoreline with building sites above the gravel road. Parcels 2 and 3 are separate from this transactions and are available for $50,000 each after the sale of the home. If desired to be purchased with the main property the overall property will consist of over 12 acres 855′ of total shoreline.
Priced at $595,000
48 County Road 34
Lutsen, Minnesota 55612

MLS#: 6003287
Beds: 3
Baths: 1
Square Feet: 2200
Garage: n/a
Year Built: 1961

Status: PENDING

Loading...